The Rugby Reading Challenge 2019
Get reading and improve your IT skills this Spring with our Rugby Reading Challenge.
Rules:
Choose a book – fiction or non-fiction
Read the book at your leisure
When finished photograph yourself somewhere exciting or extreme, but always safe!
Email the photo to [email protected]
Once your photo has been uploaded to the website, move your rugby ball to the next country.
The last stop on the reading journey will be Wales!
Get reading!!!!
If you do not have access to a camera or internet you can use the school facilities, just bring in your book.
The Rugby Reading Challenge display will be in the hall at the start of the Six Nations Rugby Competition. Please feel free to pop in and have a look at the children's book reviews.
The Rugby Reading Challenge has now ended. Thank you for your photos, book covers and book reviews. Please do not send in any more photos as we are unable to upload them and they will not be included in the project.
All book covers and book reviews will be made into a book for you to look at in Reception. Thanks.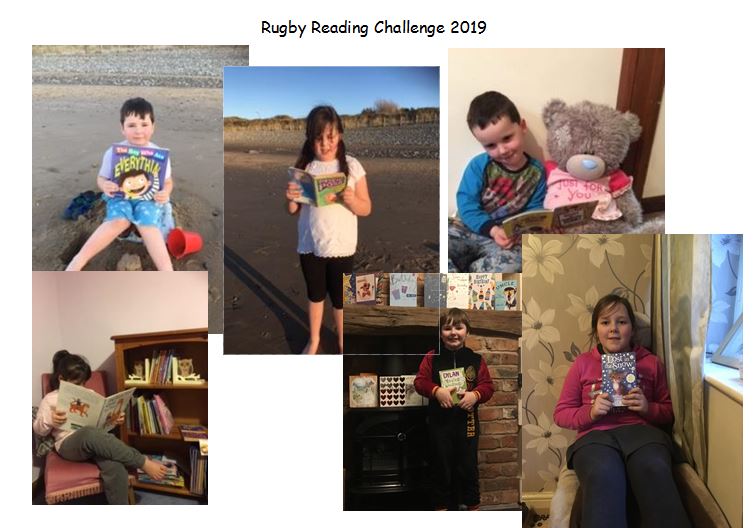 And finally